Your family-owned German car specialists
The 5,000 square foot Germanic Auto Specialties opened in 1984; and later merged with Bushmaster parts store to supply both parts and service to German car owners throughout the area. We pride ourselves on the friendly, professional service that has kept us in business for over three decades.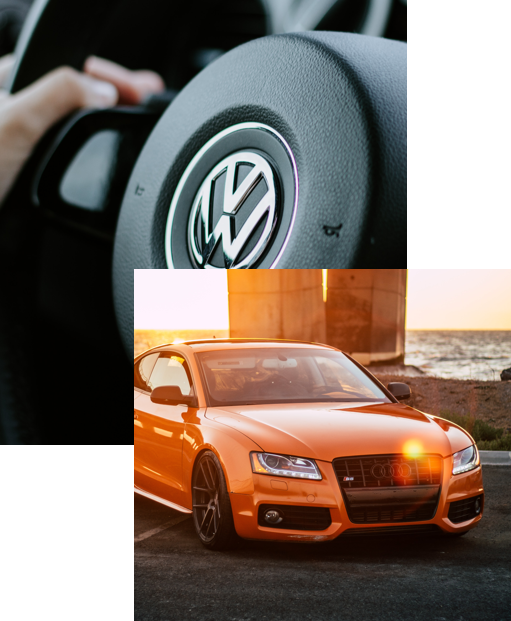 We specialize in German auto maintenance, repairs and inspection.
From engine mechanics to exhaust and wheel alignments, we offer top-notch services at great prices and offer special packages for Volkswagen car repairs in Calgary. Our specialized services include wheel alignment services, front end inspection, brake and suspension check, road tests, and other services.
In summer of 2018 your amazing crew assisted us in a pinch when our 1997 Eurovan broke down outside of Drummheller, AB. The failure point was an incorrect alternator which had been installed by a local outfit in our hometown of Bozeman, Montana. After our van was unloaded from the tow-carrier, Wayne and company quickly identified the incorrect equipment, educated us on what was wrong, sourced the correct parts and installed them. All this was executed on the fly at your busy operation, we were eternally grateful. I've always meant to send a card... but we're bad at thank you's. So please, let me say THANK YOU!
I have had my VW Golf for nearly 7years now. I did not like the service or pricing at the dealer, and another performance VW shop in town had good service, but their prices were quite high. Germanic Auto provides me with excellent advice, excellent service, and very good prices. I recommend them for anyone that has a VW.
Absolute A+ all around! Knowledgeable, friendly, informative, patient, HONEST, and fast! We could not ask for a better experience. My baby is purring like a kitten instead of squealing like a banshee (with the Las Vegas strip on my dashboard)! You will get all of our business from here on out, and we will tell everyone to do the same.
I had my motor replaced here on my VW, it was a very big job, they handled it quickly and efficiently and kept me up to date as to what was being done. The staff is very friendly and willing to help in any way. After the job was done they followed up with me to ensure no issues were found. All in all a very good experience with a professional team of automotive experts. Good Job Guys, Thank you.
Went in for my 1st appointment ever - they made me feel like I was the only client they had that day. They brought me back into the shop to show me a few things first hand, I like that, they made reasonable suggestions and did not make a mountain out of a molehill if you know what I mean - I would refer them.